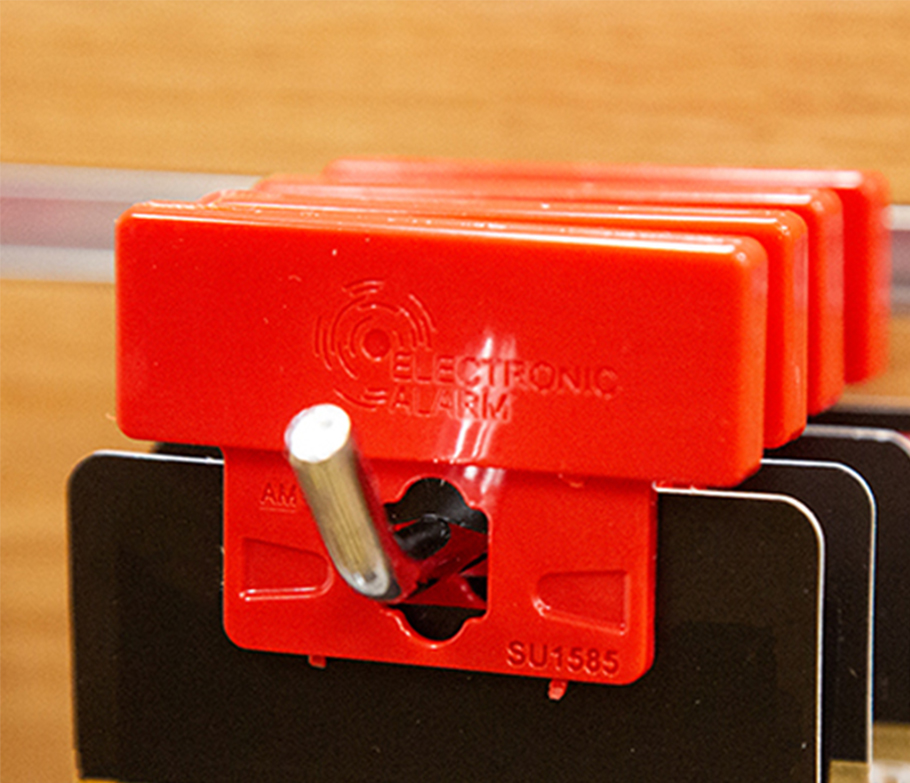 Universal Diposable Hang Tags
are easily applied across a wide variety of products, with a consistent design fitting wide hang holes. Spikes provide benefit denial for resell and provide extra support to stabilize hang tag.
The D-Line: Defensive, Disposable Products
Disposable Hang Tags are deactivatable and do not need to be removed at checkout, enhancing the customer checkout experience. Alpha's Disposable Hang Tag is manufactured in the USA at our Canton, Ohio facility. Available in AM and RF.